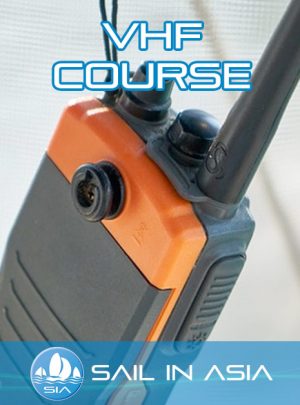 ISSA VHF Radio Course
VHF Radio is a very important safey net system that marine craft use every day.  The basic vhf radio is now updated with a DSC VHF Radio that is able to send either analogue or digital radio transmissions. The VHF Radio Course is a yachts main safety system as it is possible to use in many situations that a mobile telephone would not!  Consequently the radio is marinised  (weather proofed) and thus rugged and reliable.
The course covers all aspects of use.  Simple communications, professional channels, Channel 16, ship to ship channels and of course the Emergency and Urgency channel 16.  Students learn to send messages that are normal and routine from yacht to yacht ,right thru to sending Mayday Relays, to other vessels, or coastguards.  The VHF radio course is assessed by a one hour exam and by a course handbook with assessments and exercises.
COURSE AVAILABILTY: This course is 1 day in duration – the date you select below is an indication, we will contact you directly to confirm availability


฿

8,000
Add to basket