ISSA Sailing Yacht Courses
The ISSA have designed several sailing yacht courses which may be of interest to beginners, Intermediate standard sailors and to the more expert sailors too.
Yacht Crew is the beginners course we recommend or ISSA Keelboat Crew. This course teaches absolute beginners to sail a vessel well in just 4 days. Its fun and it enables you to join our PWSC club for free.
For those who wish to charter we recommend the ISSA Inshore Skipper or  ISSA Offshore Skipper course. The Zero Hero Course is ICC compliant and the best value course and most popular course run by SIA.  Are you good enough to go to sea on a rented boat?
Experts may well benefit from consolidating their skills and hopefully adding to them by taking a Yachtmaster Offshore Course.  Are you ready to do this and good enough?  Its a tough course and you have to work hard to become a Yachtmaster Offshore Skipper.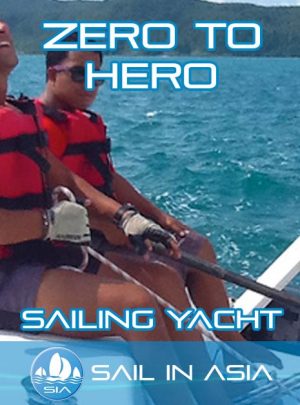 Zero to Hero – ISSA Combined Fastrack Yacht Course
The Zero to Hero Course is SIA's most popular course. Why?  The answer is a thorough course, which is very attractively priced and offers a fun introduction to becoming a recreational yacht skipper.  The course is essentially 4 courses that can be learned as one option, the 'classic course' 14 days in duration or two other options – the dates of courses are explained on this link in detail.
The 4 elements to the course are Yacht Crew, VHF Radio, Inshore Skipper 1 and Inshore Skipper 2. There are handbooks that are available to students for elements to this course. These can be purchased at the shop individually or in the near future as a compendium edition.
Subjects covered in this course are as follows;
Safety
Tides and Currents
IALA Buoyage
Understanding the Compass
Navigation using Charts and Chart Plotters
Engines
Rules of the Road
Weather
Modern Yacht Electronics
VHF Radio
Pilotage and Passage Planning
Boat Handling in confined areas
Anchoring
Points of Sail and Sail Trimming
Berthing
Knots and rope handling
COURSE AVAILABILTY: This course is 14 days duration but can be split up into different options – the date you select below is an indication, we will contact you directly to confirm availability


฿

71,000
Add to basket