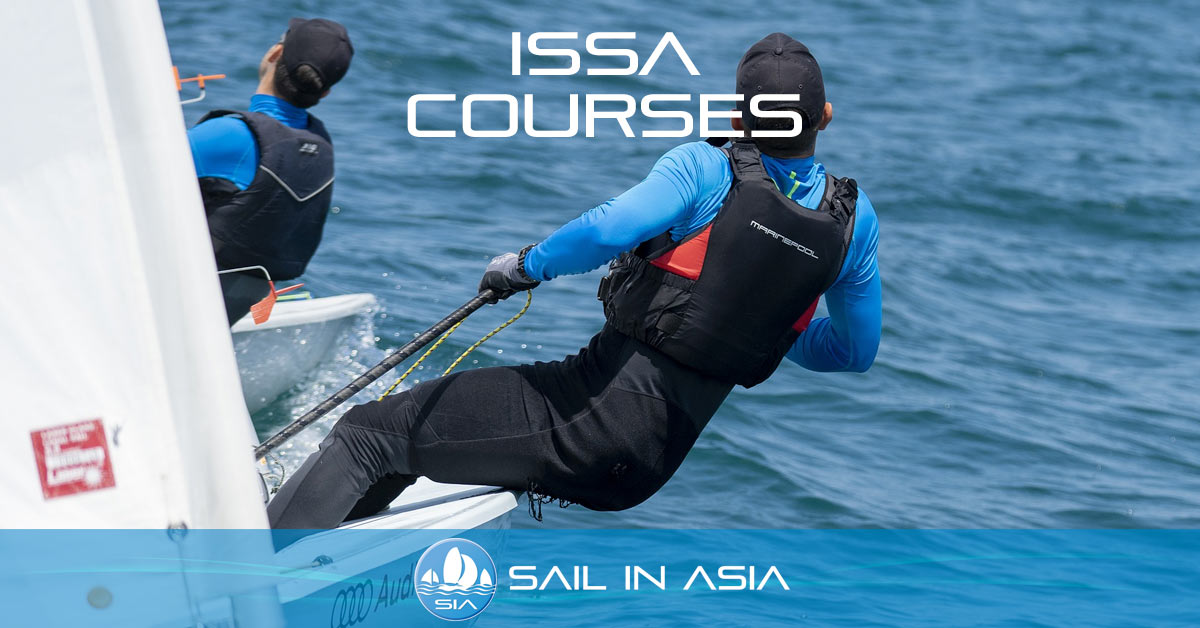 ISSA Yacht Training Courses
Choose your preferred ISSA Sailing Courses or Motor Yachting Courses.  Yachting courses are now benefiting from the new ISSA handbooks and the creation of new ISSA Instructor Training Intellectual Property.  The courses below are split into 6 categories and can be accessed directly from the relevant category such as Multihull Course and the prospective student may choose to review the information on this SIA Website and if greater detail is required can also review our dedicated website Yacht Training in Asia.  We offer discounts for early course booking.

Course Options
  Select your preferred ISSA Sailing Course Option and click the button. Find out more about the course and if you have more questions call us or email us by clicking on one of the options above.